Planned Giving Advisory Council
The objective of the Council is to increase Salt Lake Community College's capacity to solicit, secure and manage planned gifts. Members of the council are responsible for recommending policy and establishing procedures for the planned giving program and for implementing strategies to build endowment funds through a coordinated, active program of identifying, soliciting, and recognizing donors. The council's overall goal is to increase the College endowment and provide expanded financial resources for Salt Lake Community College programs and its students.

Under the direction of the Council, Salt Lake Community College offers free public seminars and other workshops on relevant retirement topics such as Social Security, Estate Planning, Wills, Trusts, IRA Distribution, and IRA Distribution. We invite you to review and register to attend our seminars here.
Co-Chairs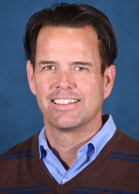 Johnny Christensen, CSA
Founder
One Financial Group

Johnny D. Christensen is the Founder and President of One Financial Group, Inc. Upon graduating from the University of Utah in 1991, Johnny completed an internship with Northwestern Mutual Life and in 1993 established One Financial Group, Inc. Early in his career Johnny learned the importance of protecting and preserving retirement funds of his clients, and takes great pride in doing so. Johnny's financial practice is primarily built on helping those nearing retirement, or those already in retirement with their financial goals, including education on the importance of guaranteed lifetime income. In his free time, Johnny enjoys mountain biking and skiing with his wife, three kids, and a grandson in Little Cottonwood Canyon.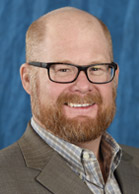 Scott McCullough
Attorney
The McCullough Group

Scott M. McCullough is a lawyer at The McCullough Group who specializes in estate, business, asset protection and charitable planning. Scott is the past president of the Utah State Bar, Estate Planning Section, and the Salt Lake Estate Planning Council. In the community Scott is the current executive director of the PI Fund, a local Donor Advised Fund, and serves as Chairman of the Board for the Salt Lake Community College Foundation Board and past president of the Utah/Idaho Chapter of the Juvenile Diabetes Research Fund board of directors. Scott and his wife have four children. He enjoys being outside as much as possible, preferably on skis (snow or water) or a bike (road or mountain).
SLCC Foundation Board Advisor to the Council: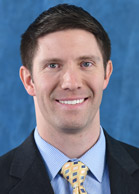 Steven Pagoaga
Financial Advisor
Wells Fargo Advisors

Mr. Pagoaga has been a Financial Advisor with Wells Fargo Advisors since 2010. He holds a Bachelor's degree in Political Science from the University of Utah, and worked several years as an Infantry Officer in the United States Army, which included deployment to Iraq before making the change to financial services. Mr. Pagoaga focuses on education funding, estate planning strategies, and retirement planning.
Members: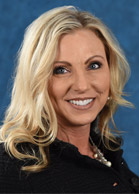 Kendra Angell
Director of Development
Salt Lake Community College

Kendra Angell is the Director of Development for Salt Lake Community College where she directs and implements donor activities with a focus on Planned Giving and Individual Major Gifts. Kendra works directly with the Planned Giving Advisory Council, a volunteer sub-council of the Salt Lake Community College Foundation Board, which oversees planned gifts to the college. Kendra has over ten years of dynamic fundraising experience, raising gifts for the Muscular Dystrophy Association, American Red Cross Disaster Services, Thanksgiving Point Institute, and Salt Lake Community College. Kendra's fundraising experience includes a broad base of giving platforms including customer donation programs, peer-to-peer fundraising, special events, grant writing, corporate partnerships, planned gifts, and individual donor cultivation and stewardship. Kendra has served on several volunteer committees and is currently on the Board of Directors for the Utah Chapter of the Association of Professional Fundraisers as the Education Chair. Kendra has two boys, and enjoys living an active and healthy lifestyle.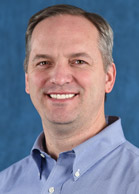 Richard Barnes
Estate Planning Attorney
Utah Wills

Attorney Richard N. Barnes owns and operates UtahWills.com. Mr. Barnes is an expert in the practices of wills, trusts, estate planning and probate, as well as other related issues such as guardianship and conservatorship. Richard believes having a proper estate plan is essential. He has practiced law for fourteen years and enjoys counseling people through the estate planning process.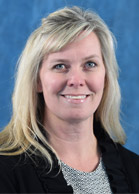 Katherine Fife
CEO
Philanthropy Matters, LLC.

Katherine is the founder and principal consultant at Philanthropy Matters, LLC. Fueled by a desire to make charitable giving more effective, efficient, and impactful, Katherine started the business after more than two decades of working in the philanthropic and nonprofit sectors. Previously, Katherine served as the director of philanthropy for the Community Foundation of Utah, where she assisted hundreds of philanthropists with their charitable giving activities. Helping to distribute over $20 million for social good, Katherine has a comprehensive perspective on giving. Additionally, Katherine has extensive experience managing multiple aspects of nonprofit and public entities, including mission delivery and development. Aligning herself with organizations aimed to improve the lives of children and families, Katherine has served a variety of roles, including the director of marketing and development with Make-A-Wish Foundation of Utah. In addition to serving on Planned Giving Advisory Council for Salt Lake Community College Foundation, Katherine is the Treasurer on the Advisory Board of the Sorenson Multi-Cultural Center. She served as president of the Utah Society of Fund Raisers board of directors. Katherine earned her Master's degree in family ecology from the University of Utah and her BA in sociology from Westminster College in Salt Lake. Recognizing that education is one of the best investments to improve our communities, Katherine is inspired by the opportunity to make positive change through partnerships with those who are committed to social good.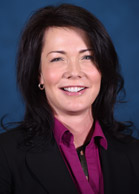 Airika Gibbs
Vice President of Marketing and Operations
Beacon Financial, Inc.

Airika began her career in the financial services industry in 2001. In that time she has held various management and executive positions. In her current role as Vice President of Marketing and Operations, she creates print and digital marketing pieces. She also leads an internal Sales and Operations team. Throughout her tenure, Airika has maintained relationships with a select group of clients. She is committed to providing positive and meaningful interactions with a warm and respectful attitude. In her free time Airika enjoys hiking, salsa dancing and spending time with her three sons.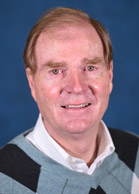 John Homer
Wealth Advisor
Oxford Financial Group, Inc.

John W. Homer is an independent financial advisor and strategist who specializes in Estate and Retirement Planning. He is the President of Oxford Financial Group and works with his clientele to create financial plans that increase spendable retirement income and shield that income from specific threats during retirement. John holds several professional designations and licenses including Chartered Life Underwriter, Chartered Financial Consultant, Licensed Insurance Counselor, and Securities Licensed-Series 6,63, 65.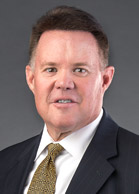 Curtis Marsh
President/CEO
Capital Growth Management CGM, L.L.C.

Curtis Marsh is the Founder, President and CEO of Capital Growth Management, CGM, LLC, where he offers 30 years of expertise in investments, trusts and consulting services. Curtis began his career as Rookie of the Year with Shearson-Lehman Brothers, one of Wall Street's leading firms, and has found continued success working in investment management, estate planning and insurance. He's conducted more than 1,000 corporate seminars for major corporations, and is responsible for successfully building the Janus Advisor Funds and distribution worldwide. Curtis also knows the value of giving back and has passionately given time and energy to several nonprofit organizations including the Muscular Dystrophy Association, Anasazi Foundation, Make-A-Wish Foundation, and currently serves on the Planned Giving Advisory Council for Salt Lake Community College. Curtis is the father of two lovely daughters and can often be found riding his Harley.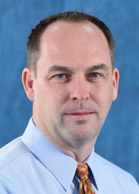 Clark Morzelewski
Wealth Advisor
Gentry Wealth Management

Clark Morzelewski is the managing director and senior wealth advisor for Ashton Thomas Private Wealth. Mr. Morzelewski is a graduate of Salt Lake Community College and the University of Phoenix. He began his career in finance in 1995 with Fidelity Investments and spent more than 15 years with Fidelity. During his career, he assisted more than 500 clients in allocating more than $1 billion into various investment strategies. In July of 2011, Mr. Morzelewski joined Ashton Thomas Private Wealth, opening their Utah office. Outside of work, Mr. Morzelewski enjoys spending time with his wife, Christine, and their three sons. Mr. Morzelewski also serves on various boards, including the Planned Giving Advisory Council at SLCC and the Executive Board at the David Eccles School of Business at the University of Utah. Mr. Morzelewski, along with his wife, enjoy supporting various charitable causes through their family foundation.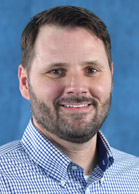 LaVar Oldham
Patent Attorney
Workman Nydegger

As an IP prosecutor, J. LaVar Oldham uses his professional experience as an electrical engineer to help clients in technical fields with the prosecution of patents. His areas of experience include computer systems, IT, circuit design, fiber optics, helping clients of all sizes in those fields and more. Prior to becoming an attorney, Mr. Oldham was an engineer.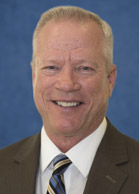 Michael Rhodes
CEO and Co-founder
Beacon Educational Resources

Mr. Rhodes enjoys working with the education sector and realizes education will benefit all of society. Mike loves diversity as well, and serves on the national board of the Nonprofit Leadership Alliance, and also as president of Liberty Pipeline Company. His Education here in Utah has helped in developing housing, water, solar, food security projects in Ogden, East Africa, and the Middle East. Mike holds a BA from Weber State University. Mike and his wife Julie have 5 children and 4 grandchildren.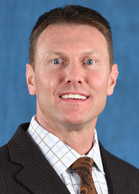 Dirk Samson, CTFA
Senior Trust Officer
Zions Trust

Dirk relocated to Utah 7 years ago with his wife Stephanie for the recreational lifestyle Utah has to offer. Dirk began his higher education at a community college in Michigan and has since had a strong desire to help those who may choose a similar education path. Dirk works as a Senior Trust Officer at Zions Bank where he manages and administrates family wealth. Dirk sources and administrates new trust and investment management relationships. He develops professional relationships with commercial lenders, private bankers, and wealth managers; providing estate planning counsel and strategies while facilitating collaboration with professionals such as attorneys and CPAs outside the bank. Dirk has over 20 years of experience in the Trust and Investment Management industry.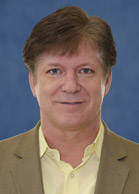 Chad Sayers
Founder
Saygus, Inc.

Chad Sayers is the Co-Founder and CEO of Saygus, Inc. Saygus is a manufacturer of smartphones headquartered in South Jordan, Utah. Saygus has won several awards for smartphone design and software based on achievement, use of innovative approaches and methods, and contribution to a better quality of life.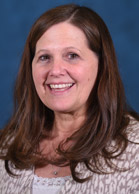 Rebecca Schreyer
CPA & Partner
Stayner Bates & Jensen, P.C.

Rebecca Schreyer is presently serving as a tax partner/shareholder and is an officer as the Vice President of Tax with the accounting firm, Stayner Bates, P.C., located in Salt Lake City, Utah. She was formerly with the accounting firm, Nicholson & Reed, LTD, also located in Salt Lake City. With a solid background in financial statement analysis and accounting, with strong emphasis in tax planning and strategies, she manages a diverse client base with many different tax and accounting issues.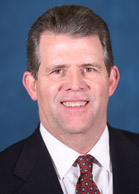 Todd Schwendiman
Founder & President
Heritage Solutions Group

For the past 18 years, F. Todd Schwendiman has helped numerous clients along the Wasatch Front and throughout the Western United States prepare for retirement and protect their retirement assets. He grew up in Salt Lake County and graduated with a degree in finance from the University of Utah. Prior to that, he graduated from SLCC with an Associates degree in business. Todd is the Founder and President of Heritage Solutions Group. He holds the Series 65 license and practices as a fiduciary advisor. He is a member of the National Ethics Association and is a recognized National Social Security Advisor (NSSA). Todd and Heritage Solutions Group have been A+ members of the Better Business Bureau for the last 15 years. He has been married to his best friend Laurel for 33 years and is a proud father of three and Grandpa of two.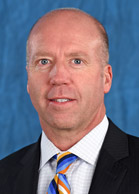 Bryan Washburn, CLU, LUTCF
Wealth Advisor, Wealth Management Team
LPL Financial, located at Mountain America Credit Union

Bryan Washburn is Wealth Advisor with Mountain America Credit Union. Bryan has 28 years of experience in the industry, has been a managing partner at several financial firms and has mentored and trained hundreds of advisors. He also has worked with hundreds of clients. His expansive experience allows him to take complex investment strategies and explain them in a way that is easily understood by others. He attended the University of Utah and earned a bachelor of business administration degree from the University of Phoenix. He holds the Chartered Life Underwriter designation from the American College and is studying for the Certified Financial Planner designation. Bryan is an avid road and mountain biker, and he and his wife Tracey have 3 children and 1 granddaughter.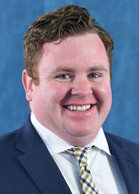 Austyn Whittenburg, CFP
Private Wealth Advisor
Lincoln Financial Advisors Corp.

Austyn is a Private Wealth Advisor with Lincoln Financial Advisors. He provides comprehensive solutions to successful business owners, executives, professionals, and retirees as they make decisions regarding their wealth. Austyn provides unique ideas in the areas of wealth creation, personal risk management, estate planning, investment solutions and financial independence.